Education Partners
Argot is on the lookout for Education partners. Argot is the perfect complementary language learning solution to help students become more confident and fluent in speaking and interacting in another language.
Argot for Schools and Colleges
Argot is a powerful add-on for your students in addition to your own language courses. Use Argot as the main language learning tool for web and mobile which students can use anytime and anywhere. Or add Argot to your resources to reinforce and build confidence in speaking and listening.
Add your own content to Argot. Students can practice outside the classroom with their AI Buddies. Students can download the app on devices that run Android or iPhone. Teachers log in on the cloud platform to see usage, performance analytics, and get bespoke reports on students and groups of learners.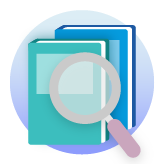 What is Argot?
Argot's language learning app uses the latest AI solutions and language learning methodologies providing English language learning with detailed support for language courses created by our team of language experts and a social network to practice with native speakers.
Latest AI  courses for your students
Endorsed by leading educators
Available on multiple platforms
Study anytime anywhere with AI Buddies who are free to talk 24/7
Cloud platform for teachers to track progress and generate reports
Simple to set up. Scalable to suit all your teaching needs
Language Experts
Argot has a team of language experts whose job is to align language learning pedagogy with situational conversations and the disruptive benefits of AI. Voice technologies are the driver behind Argot's ability to help language learners improve their spoken and conversational fluency.
"Argot is an exciting new development in language learning which encourages language learners to speak and improves conversational fluency with an AI Buddy and AI Tutor. While other language apps tend to focus on vocabulary and grammar proficiency, Argot provides ample opportunity to talk."
Location
1201-06 Cyberport 2
100 Cyberport Road
Hong Kong
SAR China